test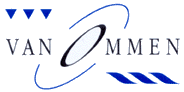 Drill Jig Bushing
For the attention of Mr. M.P. Paul
44, Sidco Estate, Ambattur,
Madras - 600 098, India.
13, June 2000
Dr. Mr. Paul,
In the field of tools for metal works we are one of the leading companies in the Netherlands. We are doing business for more than 8 years with Drill Jig Bushing - India to our satisfaction. Their quality can easily compete with well known West European manufacturers.
Yours sincerely


Van Ommen B.V.

---
MAHINDRA & MAHINDRA LTD.
TRACTOR DIVISION
Akurli Road, Kandivli East, Mumbai-400 101. Phone : 886 8120 (7 Lines)
Cable: "Intraworks" Bombay. Fax : 91-022-8876694 (MCD), 8874671 (BPR),
8870890 (CP), 8864670 (COP), 8871428 (R&D), 8865365 (ENGG).
Date : 16.06.2000
To,
M/S DRILL JIG BUSHINGS CO. PVT. LTD.
Attn : Mr. M.P. Paul
Dear Sir,
This is to inform you about your annual performance for the supply of drill bushes.
We really appreciate your sincere efforts taken for improvement in quality & delivery performance. Especially we wonder to get deliveries from M/s DJB in one week period. Also, the rejections are almost nil except some few cases observed for non-technical reasons/documentation problems.
We are glad to get immediate responses & true commitments regarding deliveries. Since you are supplying to m&m for last so many years & your fruitful - result orientated approach has made us to make M/s Drill Jig Bushing as "Quality Assured Supplier". The quality assurance activity will give us more confidence, faith & trust with M/s Drill Jig Bushings.
Once again, we expect you to maintain performance level for future supplies.
With Best Regards,



Anur Raut
(Purchase - Tooling Section)
Registered Office : Gateway Building, Apollo Bunder, Mumbai - 400 039.
Phone : 202 1031. Telex : 82361 MMHO-IN. 85944 JSTL-IN. Cable : "Mavehicle" Mumbai.
Fax : 91-22-202 8780, 287 5485.
---
Tractors and Farm Equipment Limited
POST BOX NO. 3302 CHENNAI 600 034

ADMN. OFFICE : 35, NUNGAMBAKKAM HIGH ROAD, CHENNAI - 600 034.
PHONE : 8279073, 8268854, 8268747 TELEX : 41 25182 FAX : 8260224
FACTORY : HUZUR GARDENS, SEMBIAM, CHENNAI-600 011.
PHONE : 5375861-67 FAX : 5375865 TELEX : 41 6779 TELEGRAMS : FARMING
19-06-2000
TO WHOMSOEVER IT MAY CONCERN
This is to certify that M/s. Drill Jig Bushing Co. (Madras) P. Ltd has been associated with TAFE Ltd., for the past 2 years.
They have been supplying guages and drill bushes to us in line with our delivery schedules and required quality levels. We are satisfied with their services.
For Tractors and Farm Equipment Ltd.,


R. Ragajopal
Sr. Manager (Materials)
Regd. Office : 8611, Anna Salai, Chennai 600 002 - A Member of the Amalgamations Group -
Massey Ferguson Ltd. Trade Mark proprietor.
---
LARSEN & TOUBRO LIMITED

TELEPHONE: 858 1401, 858 1411
DID 858 1091
TELEX : 022-858 1637, 858 1927

---

ENGINEERS

---

Registered Office:
L&T House, Ballard Estate, Mumbai 400 001

E-MAIL

IN REPLY
PLEASE QUOTE : PTL:SBK:ABD

REPLY TO
Powai Works
SAKI VIHAR ROAD
P.O. BOX 8901
MUMBAI 400 072
June 20, 2000
TO WHOMSOEVER IT MAY CONCERN
This is to certify that M/s. Drill Jig Bushing Company (Madras) Private Limited has been a vendor supplying us jig bushes, stripper bushes, liners, guide pillars and guide bushes for various tools manufactured by us since last 18 years.
We have found that the quality of these items has been consistently of very good. The surface finish and dimensional consistency were excellent. The major benefits to us have been that we never have to manufacture these items any more in house and we are able manufacture tools with better quality with better performance. Even being a single source of supply, we have never suffered due to quality.
From the point of view of quality, we found them to be one of the best in this field in our country.
We have been very much satisfied with M/s. Drill Jig Bushing Company (Madras) Private Limited for their quality and prompt service.
for LARSEN & TOUBRO LIMITED

S. BALAKRISHNAN
Sr. Deputy General Manager
Tool Design & Manufacturing
Regional Offices : PO Box 619, Calcutta 700 071; PO Box 6223, New Delhi 110 015;
P B 5247, Chennai 600 002; PO Box 119, Pune 411 001
Branch Offices:Ahmedabad-Bangalore-Baroda-Bhilai-Bhopal-Bhubaneswar Chandigarh-Coimbatore-Durgapur-Hyderabad-Jaipur-Jamshedpur-Kochi-Lucknow- Mumbai-Nagpur-Patna-Rourkela-Visakhapatnam